I am completely mesmerized by all of the snow! I find it incredibly peaceful and beautiful. Maybe if I were required to drive in it everyday I would have a different opinion. We had more snow last night, and I just love the way it piled up on everything. There are stacks of snow on top of everything that doesn't move! Check out the hot tub! My parents contemplated going in it last night...brrr!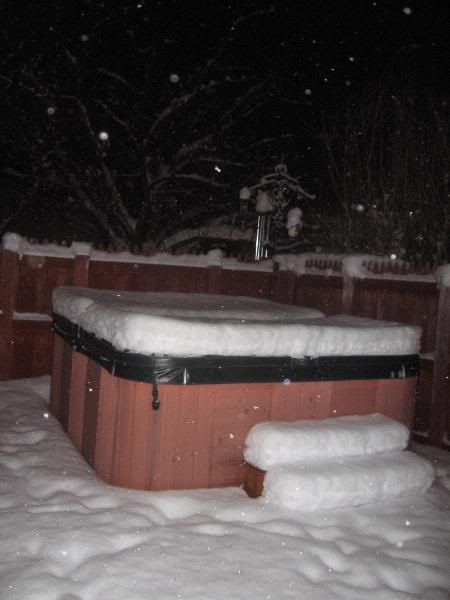 It is almost ironic to see snow piled up on top of a chiminea!
When I got up this morning it had stopped snowing, the sun was out and it was beautiful! When my sister and I were little girls we used to put on our moon boots and pretend we actually leaving our tiny foot prints all over the surface of the moon!
Even Nandi likes the snow!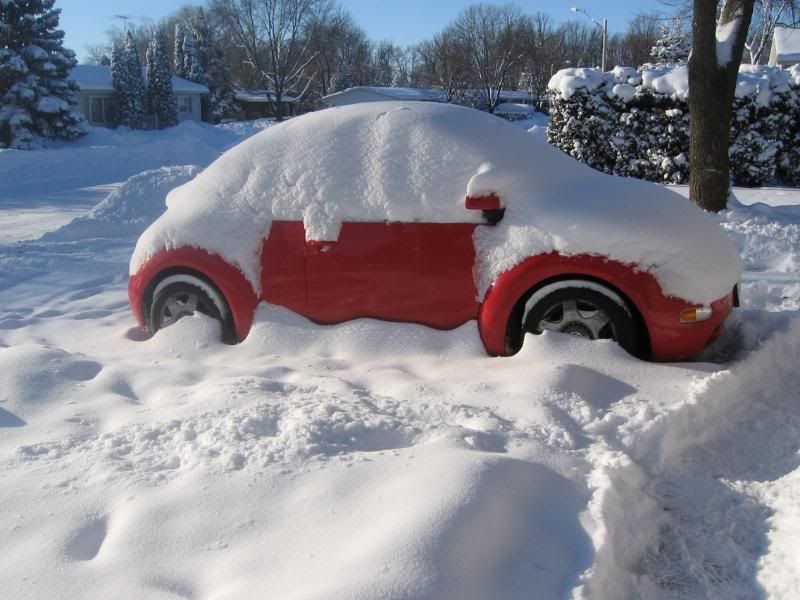 I am not going anywhere any time soon!
My mom's lilac bush. It has been over 8 years since I have seen lilacs in bloom. I cannot wait!